FACCM Announces New Board President and Executive Committee Roles
Congratulations to our New Board President
FACCM is pleased to announce that the Board of Directors unanimously elected longtime board member Tripp Crouch to serve as Board President.
Tripp Crouch is a successful entrepreneur and operator of seven child care centers in the Tampa Bay area. Understanding every challenge that a school owner faces, he brings a wealth of knowledge to this position. Previously serving as Board Treasurer and APPLE Accreditation Chair, he is poised to lead our association into the next decade.
Tripp succeeds Roy Keister who served as Board President for the last four years, and who will step into the new role of Vice President.
"It was a great honor to serve as board President for the last four years, I join with my fellow board members in extending a heartfelt congratulations to Tripp as the new President", said Roy.
"I am deeply honored to be elected to this position," Tripp said. "There are major changes coming to the early learning industry, and FACCM is excited to help our providers meet these challenges. FACCM will its continue focus on scaling back regulation to appropriate levels, increasing funding and attention on early learning, and elevating our industry to a permanent seat at the education table. Together, with our board of directors, staff, and incredible members, we have an opportunity to make meaningful impacts to business owners, providers, advocates, and most of all, the children and families we serve."
The Board and staff would also like to announce that Lee Bell, our Executive Director since last September, has resigned to pursue other opportunities. We would like to thank Lee for his service to FACCM, and wish him much success going forward. Amanda Kozell, our current Director of Operations, will handle the Executive Director responsibilities on an interim basis.

To join in the congratulations or submit a resume to the FACCM Board of Directors' Nominating Committee, please email:
info@faccm.org
.
Announcing FACCM's New Executive Committee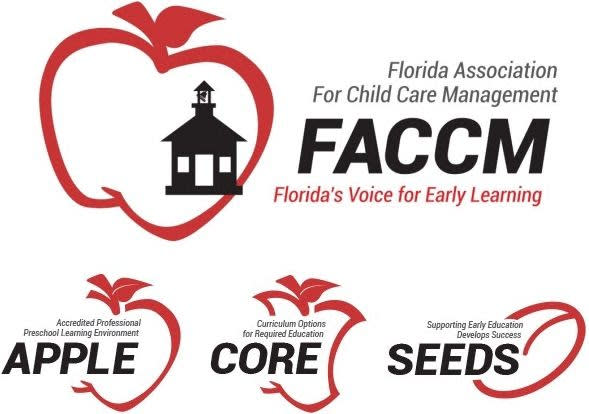 President | Tripp Crouch
Vice President | Roy Keister
Secretary | Sarah Braisted
Treasurer | Doug Millard
Legislative Co-Chairs | Julia Musella & Roy Keister
APPLE Accreditation Co-Chairs | Arlene Miller & Jennifer Shields
Images